| | |
| --- | --- |
| A field guide to Kenyan mangroves | |
Sesarma (Clistocoeloma) villosum H. Milne Edwards, 1869
Family: Sesarmidae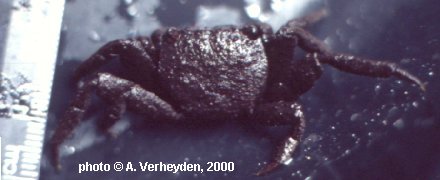 Zone: Rhizophora mucronata or mixed zones.
Habitat: Under the bark of dead trees (Gillikin, 2000).
Food: ???
Ecological notes: likes wet areas.
Distinguishing characteristics: Looks muddy, carapace completely covered with short hairs giving muddy appearance (carapace width about 1.5 cm). Listed as a species of Chriomantes by Serène (1968), but is probably not a true memeber of the genus and is more likely to be a species of Clistocoeloma (see Ng and Liu, 1999).
Geographical range: Kenya, ???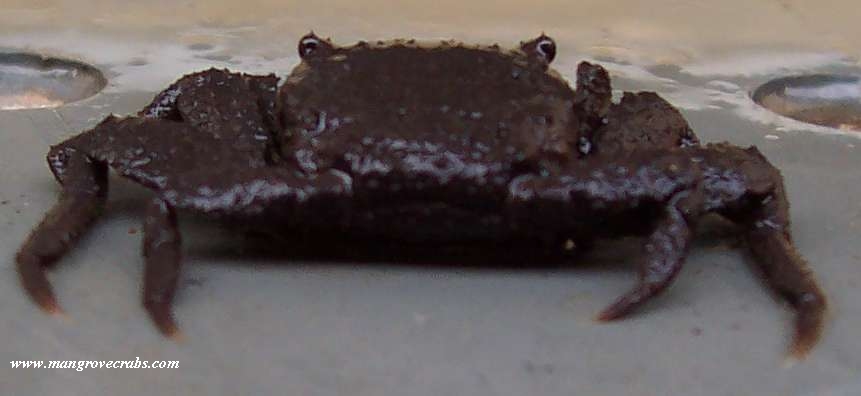 References:
Gillikin, D.P., 2000. Factors controlling the distribution of Kenyan brachyuran mangrove crabs: Salinity tolerance and ecophysiology of two Kenyan Neosarmatium species. M.Sc. Thesis, Free University of Brussels, Brussels, Belgium.
Ng, P.K.L., and H.C. Liu, 1999. The Taxonomy of Sesarma tangi Rathbun, 1931 and S. stormi De Man, 1895 (Crustacea: Decapoda: Brachyura: Grapsidae: Sesarminae), with Establishment of a New Genus for S. stormi. Zoological Studies 38(2): 228-237.
Serène R., 1968. The Brachyura of the Indo Pacific Region. In Prodromus for a check list of the non-planctonic marine fauna of South East Asia. Singapore Nat. Acad. Sci., Special Publ. No. 1: 33-120.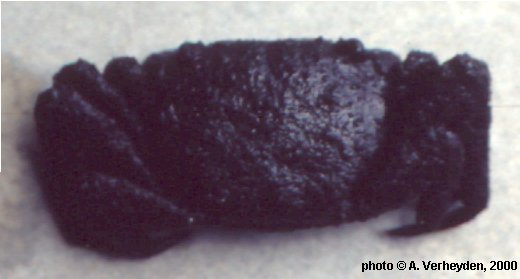 ---
all text and photographs copyright© 2002-2016 David Gillikin and Anouk Verheyden
Created 28 August 2001
Updated June 24, 2016
http://www.mangrovecrabs.com