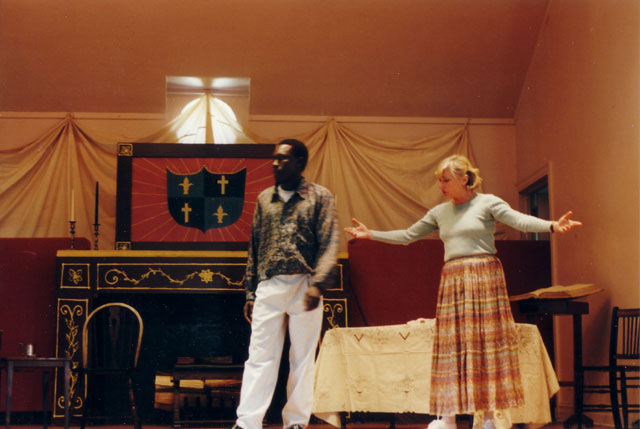 Répétition avec Dr McNeece de l'Université du Connecticut
Rehearsal with Dr. McNeece for a play based on The Tempest, by Aimé Cesaire.
Department of Modern and Classical Languages, University of Connecticut, 1997.
Contact Prof. Ndiaye
Prof. Cheikh Ndiaye's Home Page | Department of Modern Languages | Union College Home Page
© Union College, Schenectady N.Y. 12308-3107. All rights reserved.