Is there a Corps of Engineer/State Flood Control role in the Mohawk Basin?
Russell Wege, NYSDEC Flood Control Unit (retired)
Numerical Modeling of Breakup Ice Dynamics in the Lower Mohawk River
Fengbin Huang and Hung Tao Shen, Clarkson University
Incorporating Ice Jam Flooding into Regulatory Base Flood Elevations at the Historic Schenectady Stockade
James Woidt, Streamworks PLLC, Scarborough, ME
Stockade Resilience: Adaptive Preservation
Kristin Diotte, City of Schenectady
Reimagining the Erie Canal / Mohawk River as Flood Risk Mitigation Resource
Ken Avery, Bergmann Associates, Rochester, NY
The Halloween flood of 2019 in the Mohawk River watershed
Chris Gazoorian, USGS, Troy, NY
A flood insurance analysis of Schenectady's Stockade district
Bill Nechaman, Nechaman Consulting, Schenectady NY
The newly introduced Flood Buyout Bill (S.6893)
Marianne Buttenschon, NY Assembly, 119th District
Eastward expansion of invasive Round Goby towards the Hudson River
Scott George, USGS, Troy, NY
eDNA methods help reveal barriers to American Eel (Anguilla rostrate) migration into the Mohawk River, New York
Hyatt Green, Dept of Environmental and Forest Biology, SUNY-ESF, Syracuse NY
Increasing fecal indicator bacteria (FIB) counts in the Mohawk River and elsewhere in the Hudson watershed since 2015
Jennifer Epstein, Riverkeeper, Ossining, NY
Mohawk River watershed modeling in SWAT
Michaela Schnore, Mohawk River Basin Program, NYSDEC
Potential opportunities for tributary reconnections within the Erie Canal and Mohawk River
Andrew Peck, The Nature Conservancy, Highland, NY
Navigating the Naturalization of the Mohawk River: Science, Policy, and Politics
Stuart Gruskin, The Nature Conservancy, New York, New York
Introduction of Keynote Speaker
John Garver, MWS Co-chair, Geology Dept., Union College
Keynote: Reimagining the Canal in the Mohawk Watershed
Joe Martens, Co-chair, ReImagine the Canal Task forcePosters (only first author indicated).
[B] Poster presentations (first author listed)
Notes from a Watershed - The Mohawk River
John Garver, MWS Co-chair, Geology Department, Union College
Relating microbial diversity to nitrogen cycling in the Mohawk River and diverse freshwater ecosystems
Julian Damashek, Department of Biology, Utica College
Streamflow capture along the Mohawk River: determining transit time to municipal well-field
Jaclyn Gehring, Geology Department, Union College
Plastic Pollution: Nurdles and the Coleco Connection. Utilizing Digital Storytelling by Youth to Educate the Public about Emergent Environmental Concerns in their Community
K.N Hemsley, F. Staley, C. Cherizard, A. Francisco, L.G. English, D.Carlson, P. Munson, J.McKeeby, S. Hadam, E. McHale, Schoharie River Center
Microplastic pollution in Mohawk River tributaries: likely sources and potential implications for the Mohawk Watershed
Jacqueline Smith, MWS Co-chair, Geology Department, Union College
Elevated levels of fecal-indicator bacteria in the Hans Groot Kill, Schenectady, NY, suggest infrastructure failures
Eva Willard-Bauer, Geology Department, Union College
A five-year series of snap-shots: Data and observations of Enterococci and Escherichia coli levels from a Mohawk River water quality project as it enters Year Six of a longitudinal study
Neil Law, Department of Natural Sciences and Mathematics, SUNY Cobleskill
Exploring baseline water quality conditions in the Mohawk river: Observationsof fecal indicator bacteria during the Fall of 2018 and Summer of 2019
Carolyn Rodak, MWS Co-chair, Department of Engineering, SUNY Polytechnic Institute
Detection, Quantification and Identification of Enteric Bacteria in the Upper Hudson River - A Pilot Study
Jade Cohen, Department of Biology, Chemistry and Physics, Hudson Valley Community College
Pervious concrete offers a prospective solution to contaminated runoff threatening water quality
Ashraf Ghaly, Engineering Department, Union College
The swinging environmental pendulum: how policies and attitudes shift with changes in US administration
Ashraf Ghaly, Engineering Department, Union College
Climate Related Discoveries, 62 Years of Daily CO2 Measurements and the Keeling Curve
Frank Wicks, Engineering Department, Union College (Emeritus)
Algal community dynamics in the lower Mohawk River
Andrea Conine, Mohawk River Basin Program, NYSDEC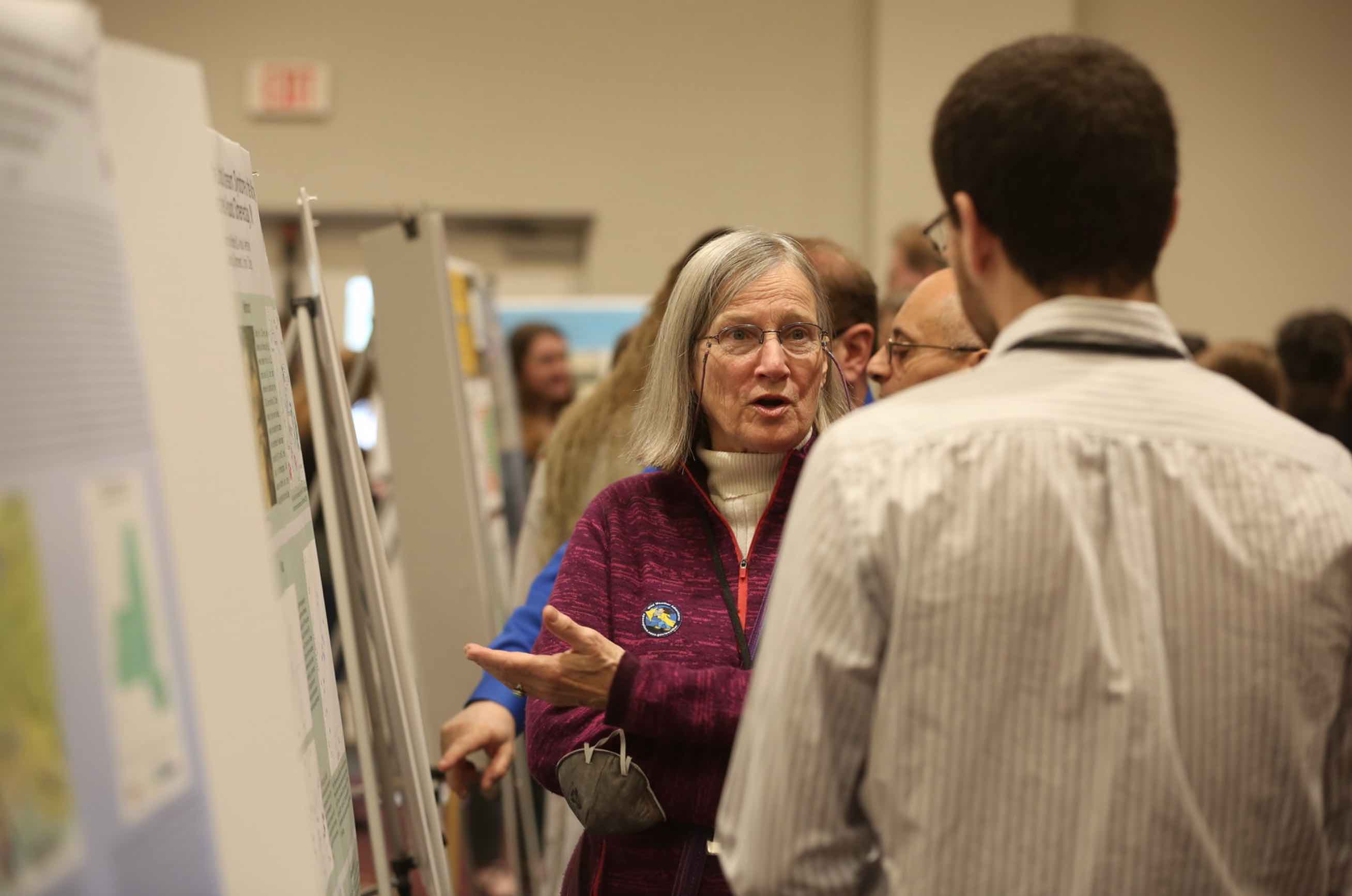 *The lead or presenting author/s is/are listed in the schedule, for complete author listings and affiliations please refer to the abstract.
RETURN to MOHAWK WATERSHED SYMPOSIUM home page.