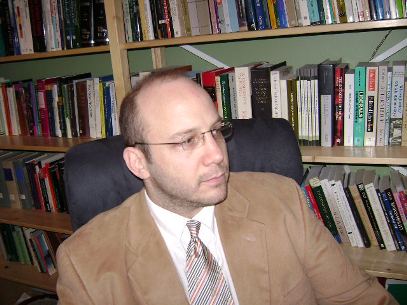 Leo Zaibert
Professor of Philosophy
Chair, Department of Philosophy
Union College
107 Lamont House
807 Union Street Schenectady, NY 12309
E-mail: zaibertl@union.edu
Phone: (518) 388-7185
Fax: (518) 388-6462
My main areas of expertise are ethics, philosophy of law, and political philosophy. More precisely, I am interested in understanding conceptual and normative aspects of different responses to wrongdoing. One of the most common reactions we could have when we perceive wrongdoing is to blame the wrongdoer. Familiar as the experience of blaming surely is, I believe that it is more interesting and complicated than we tend to realize. Blame was one of the main themes which occupied my attention early in my career, and it led to the publication of my first book, Five Ways Patricia can Kill her Husband: A Theory of Intentionality and Blame. You can take a look at a few endorsements for the book here.
My interest in blame naturally led me to investigate punishment, another common reaction to wrongdoing. Once again, I find the phenomenon of punishment extraordinarily complicated. The way I see things, it is possible for ordinary people to punish each other in response to whatever (rightly or wrongly) they find to be an instance of wrongdoing. Surprisingly, this is a contentious view, and some philosophers deny that anyone other than the State (or, perhaps, another authority figure) can possibly punish anyone else. And yet, the difficulty surrounding these conceptual discussions is dwarfed by the dramatic complexity of the problem of punishment's justification. If we agree that part of what is involved in punishing someone is inflicting suffering, the poignancy of the normative question should be obvious: what can possibly make it right for you, or your government, to make someone suffer? Many of my views on punishment are gathered together in my second book, Punishment and Retribution, endorsements of which you can find here.
Not that I think that I have said the last word on any of these issues, but more recently I have moved on, and am now interested in yet another familiar (though less aggressive) reaction to wrongdoing: forgiveness. I find this reaction to wrongdoing even more complicated - and again: both conceptually and normatively - than blaming or punishing. Why would you not punish (i.e. forgive) someone who you think deserves to be punished? For the time being, however, I have begun to lay the groundwork for perhaps a book on forgiveness by publishing an article "The Paradox of Forgiveness", and by editing a volume of The Monist devoted to this topic.
I have other academic interests: social ontology, philosophy of mind and action, a soft spot for current Latin American politics: here's a teaser), and more. You can get a fuller picture of my work by browsing through some of my publications, or by taking a look at my CV. For a much shorter version of the CV click here.
Since this page is intended to be particularly useful to my students, I recommend taking a look at the website of Union College's Department of Philosophy, its faculty, and, in particular, the links highlighting the value of majoring in philosophy.