Carbonate Sedimentology offers a detailed examination of carbonate sedimentology and depositional environments through lab, and modern and ancient field examples. This course is perfect for Biology, Environmental Studies, and Geology majors. The purpose of the course is to give students a more detailed view of sedimentary processes, animal-sediment interactions, and the stratigraphic record of these processes.
The course includes ten weeks examining sediment samples, rocks and local examples of different depositional environments preserved in the stratigraphic record. The heart of the course is a field trip to the Gerace Research Centre on San Salvador Island (Bahamas). At the Field Station, students examine modern and ancient examples of various important depositional environments including reefs, lagoons, beaches, tidal flats, hypersaline lakes, and windblown subaerial areas (highlights here). The diversity of modern settings is paralleled by an equal diversity of ancient rocks, which serve as a critical comparison. The course is taught by Professor Garver.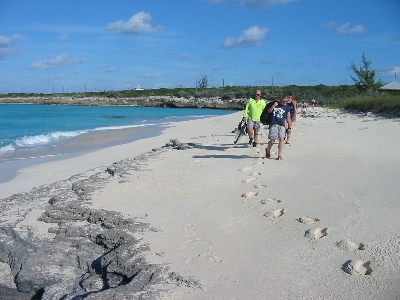 Thinking about taking this course? Start with these pictures from previous years.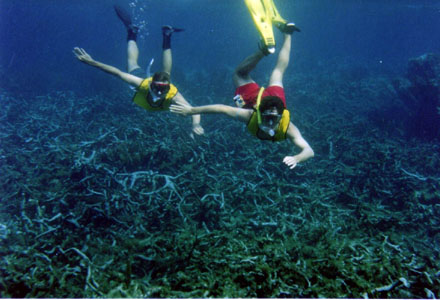 APPLICATION for Next offering (TBA). Geology Field Fund application (PDF) or (WORD)
---

Some Key links for this course:
Gerace Research Center on San Salvador Island (web site)
Storrs lake sediment core
Some effects of Hurricane Lili
---
© Geology Department, Union College, Schenectady N.Y. 12308-3107.All rights reserved. No part of the document can be copied and/or redistributed, electronically or otherwise, without written permission from J.I.Garver, Geology Department, Union College, Schenectady NY, 12308-2311, USA
This document can be located from http://minerva.union.edu/~garverj/garver/garver.htm