These photos were taken in August to December 2008 after heavy rain in late July caused local flooding in Schenectady County. Heavy rainfall resulted in high discharge, and as debris blocked channels and culverts the flowing water caused severe erosion along the length of Wolf Hollow in Schenectady County. Since this event, the road has was closed, but repairs by the County allowed it to reopen in November 2008
These pictures are high resolution, so this page loads slowly. These images may be used for non-commercial purposes provided proper credit is given.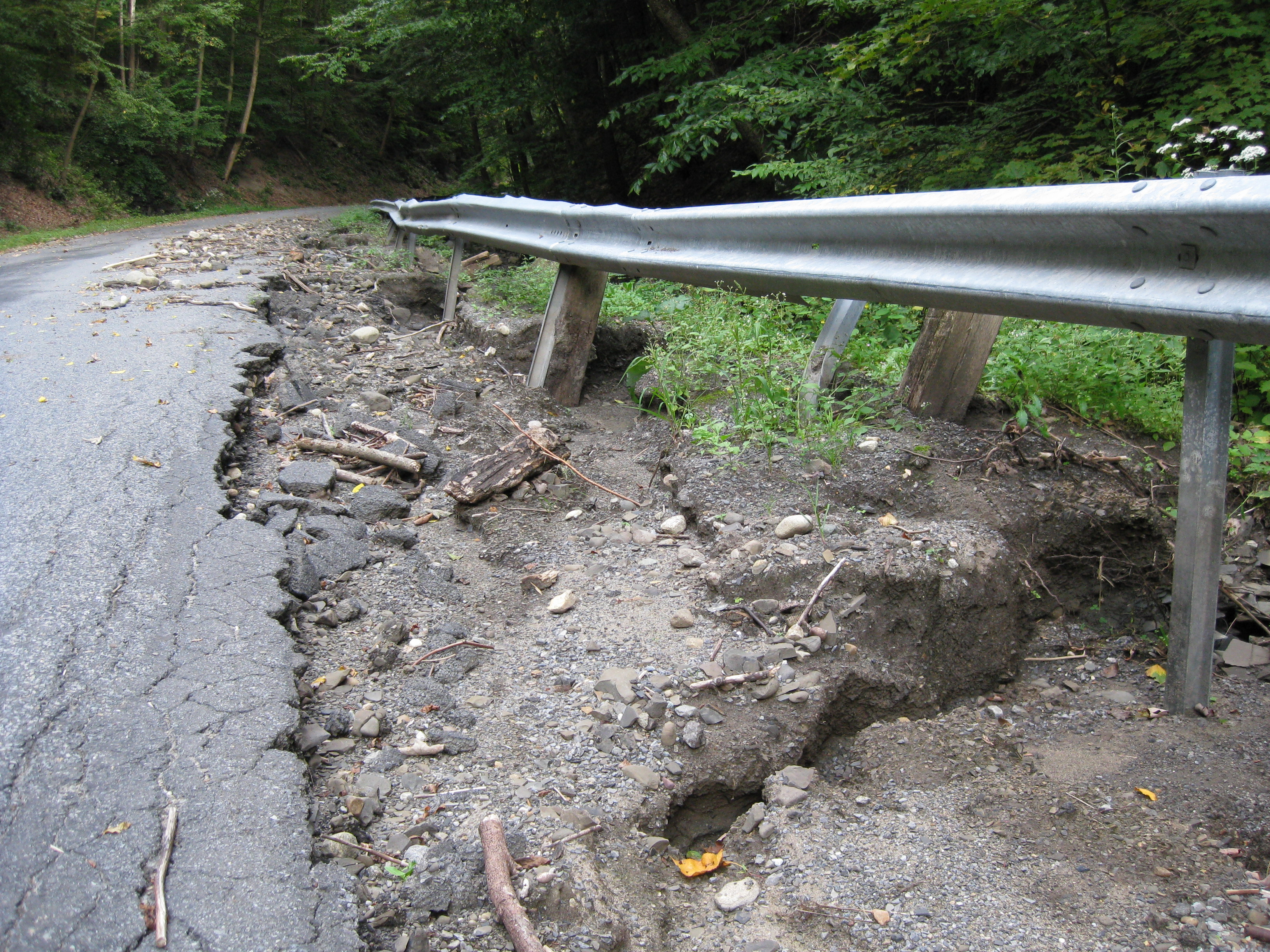 Lower part of the Road. Looking downstream (JI Garver).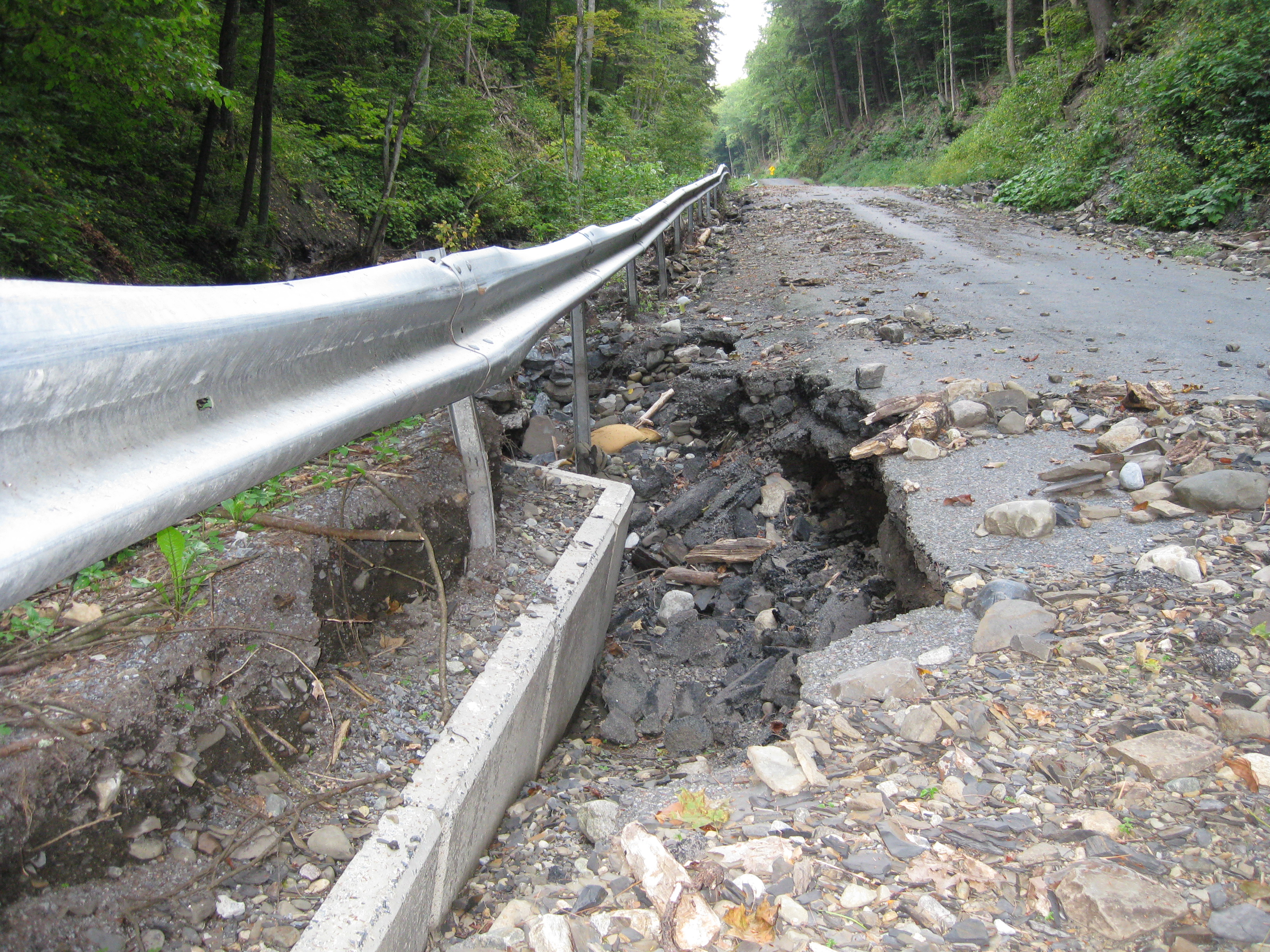 Midway up the Hollow, looking upstream (JI Garver).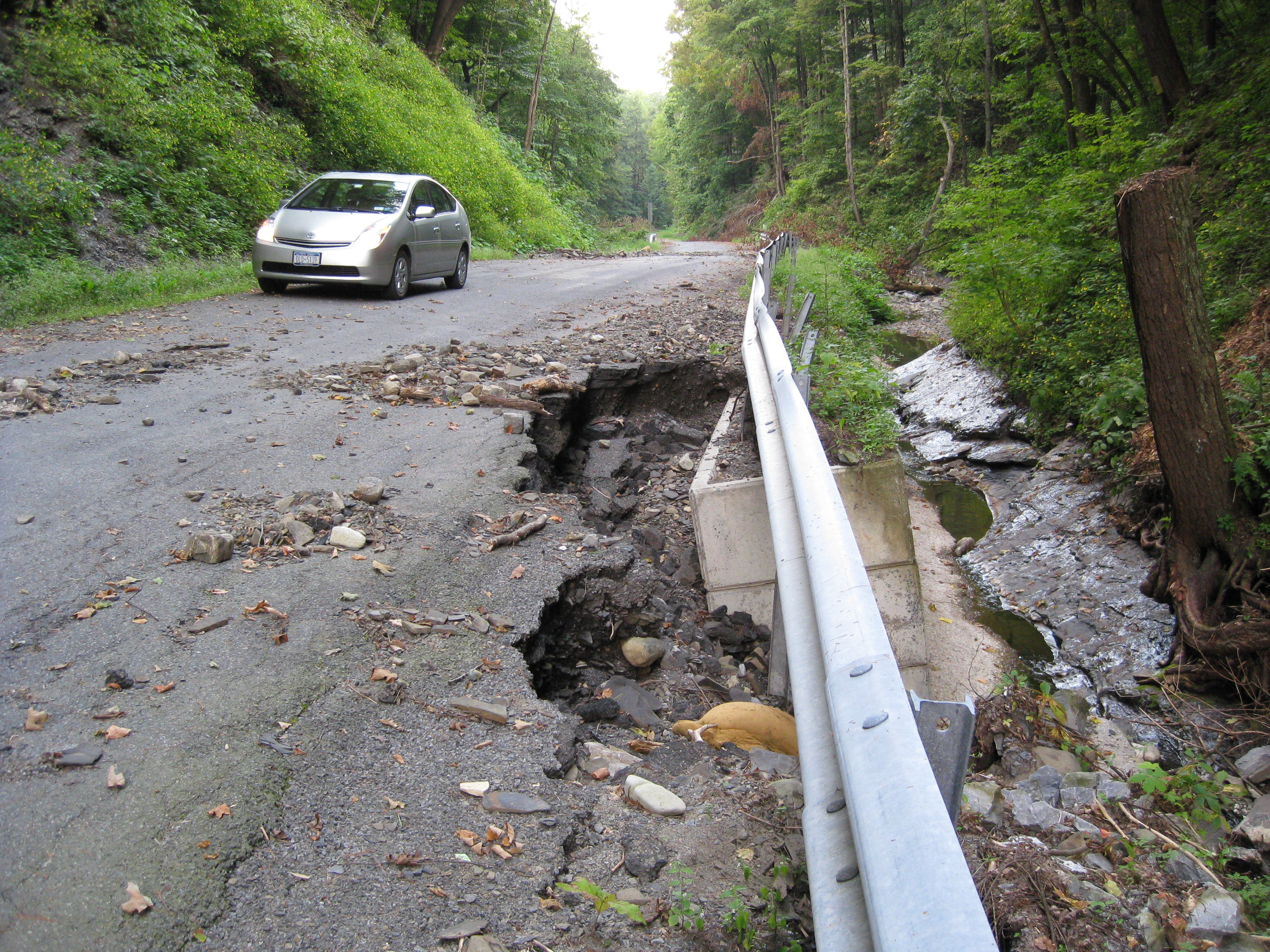 Same as previous, looking downstream (JI Garver).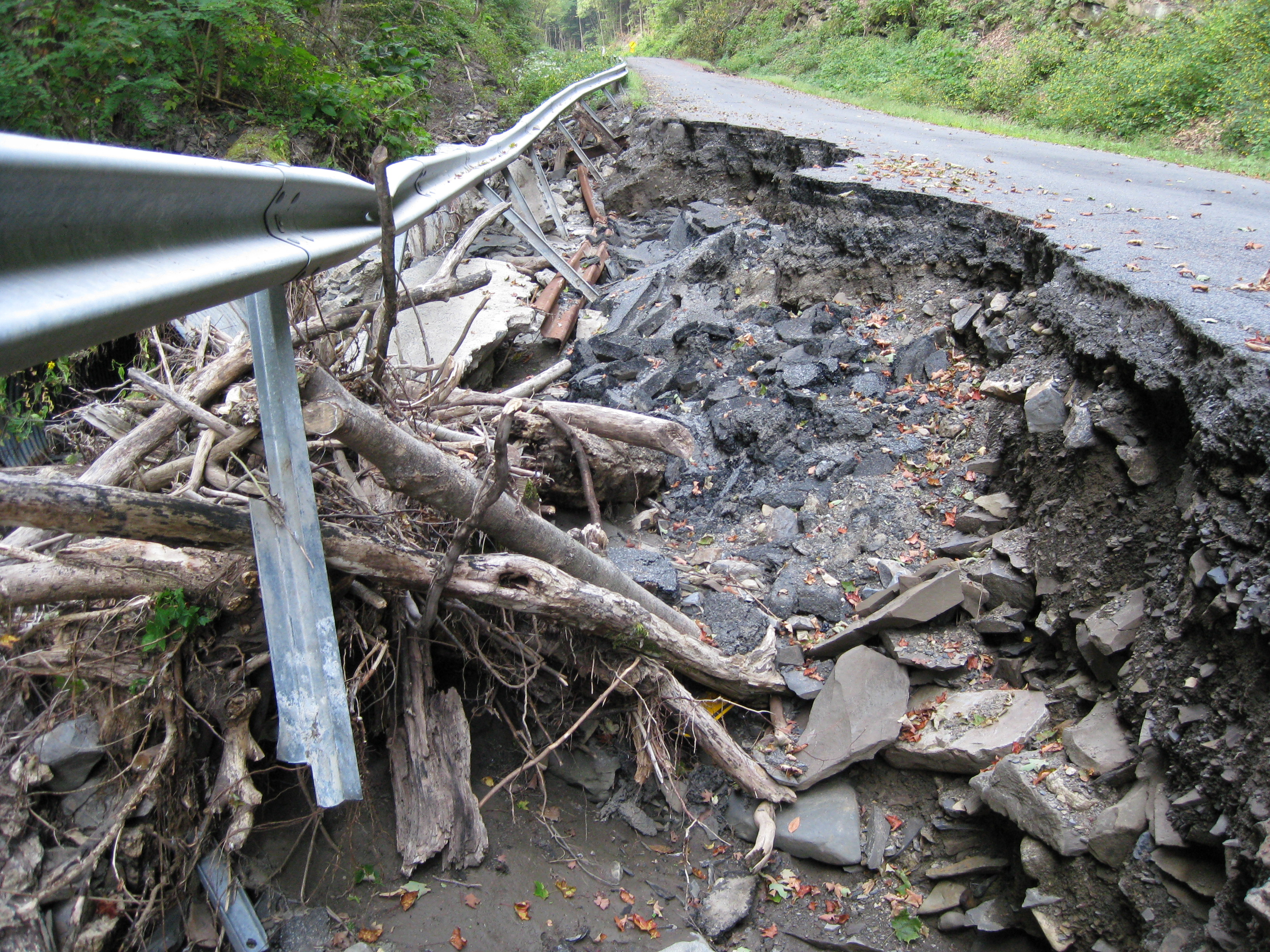 Nearly half the road was washed out in the very narrow part of the Hollow (JI Garver).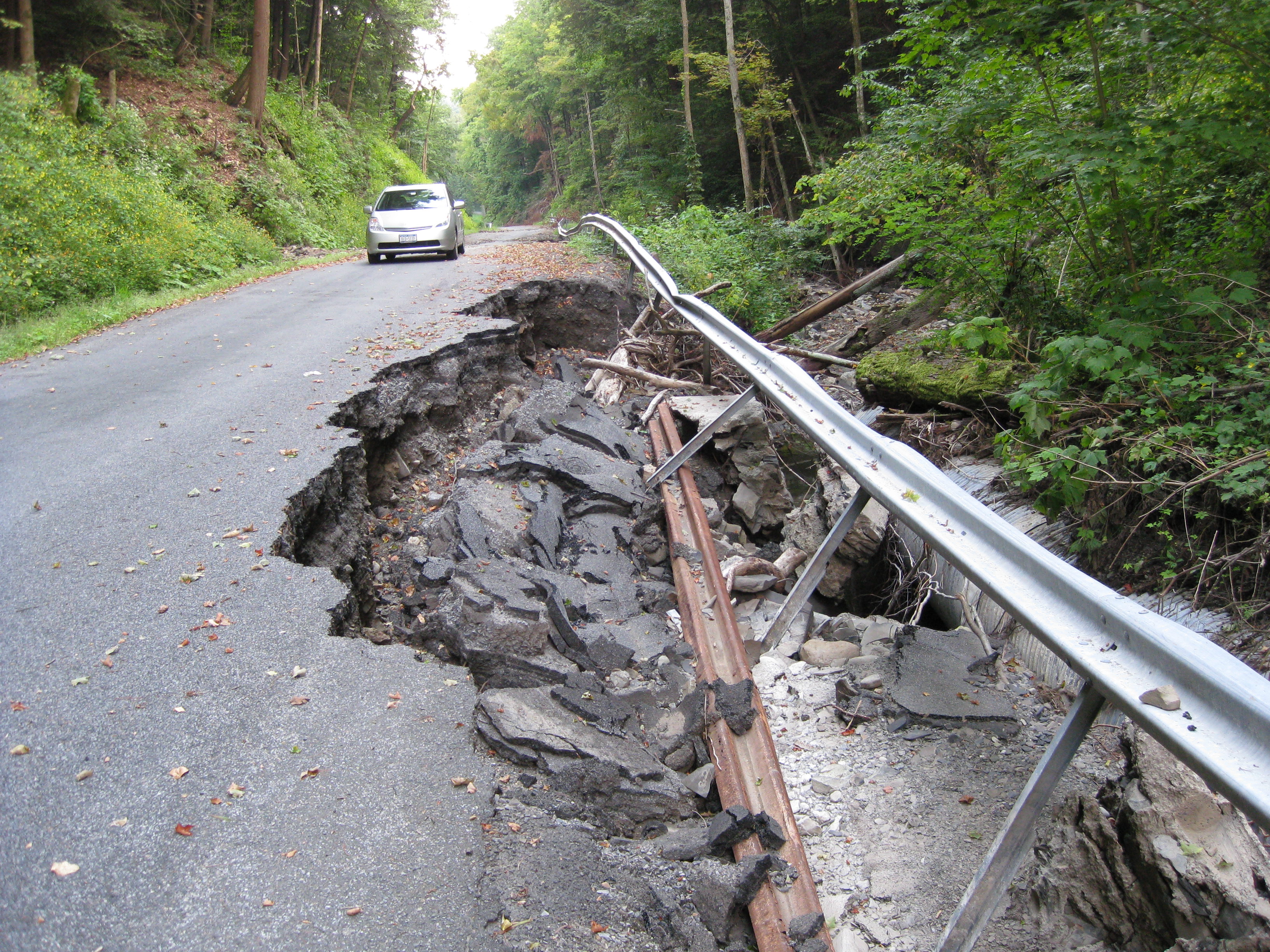 Same view as previous. Looking downstream. Old guardrail in below the new one. The creek is very narrow here (J.I.Garver).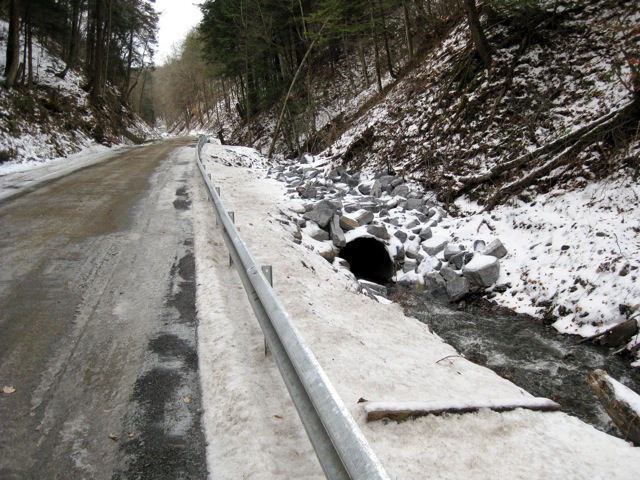 Nearly the same view as the previous photo after repair and restoration by Schenectady County (Photo taken 15 December 2008 - J.I. Garver)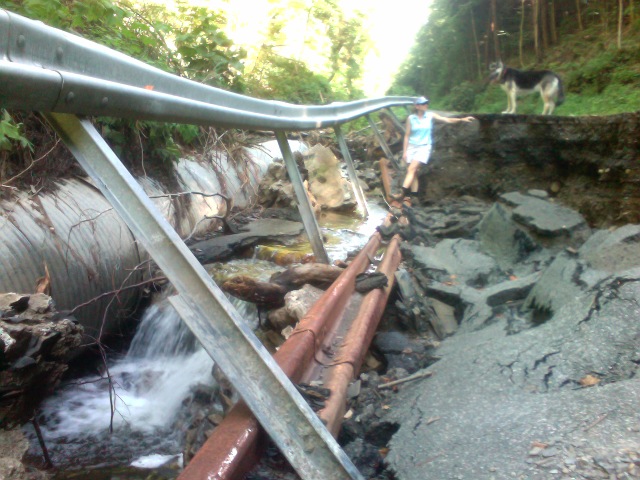 This is a photo taken on 17 August of the same area in the middle of the Hollow . The old stream-parallel culvert is filled with sediment and was removed and replaced for reconstruction and repair - see photo above (J.I. Garver).
---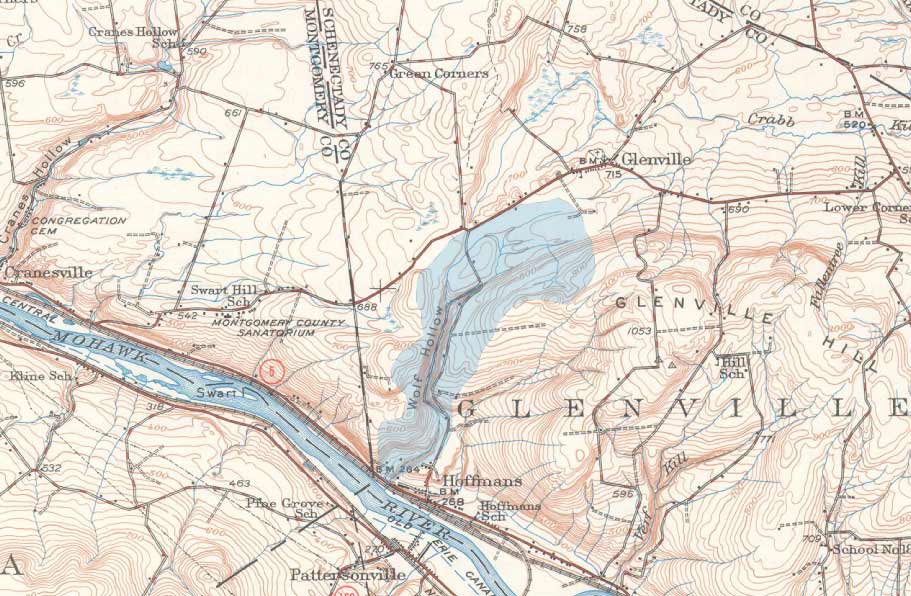 Location of this drainage (select to enlarge) (USGS, 1949 topographic map)