Dr David P Gillikin (home)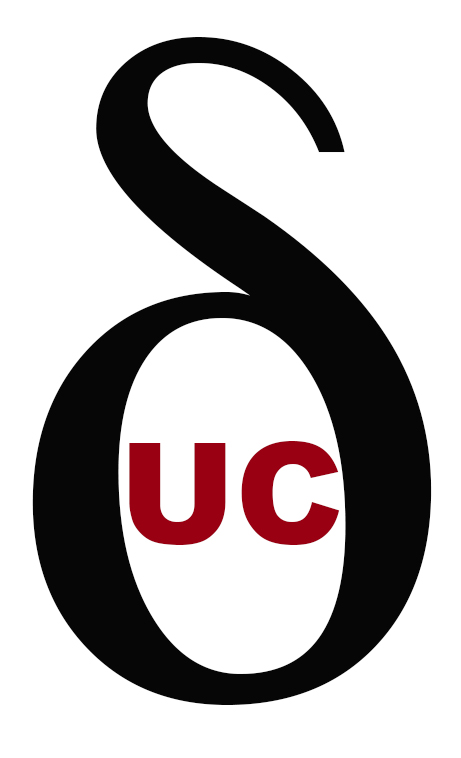 Union College Stable Isotope Mass Spectrometer Lab
External user fees | Lab publications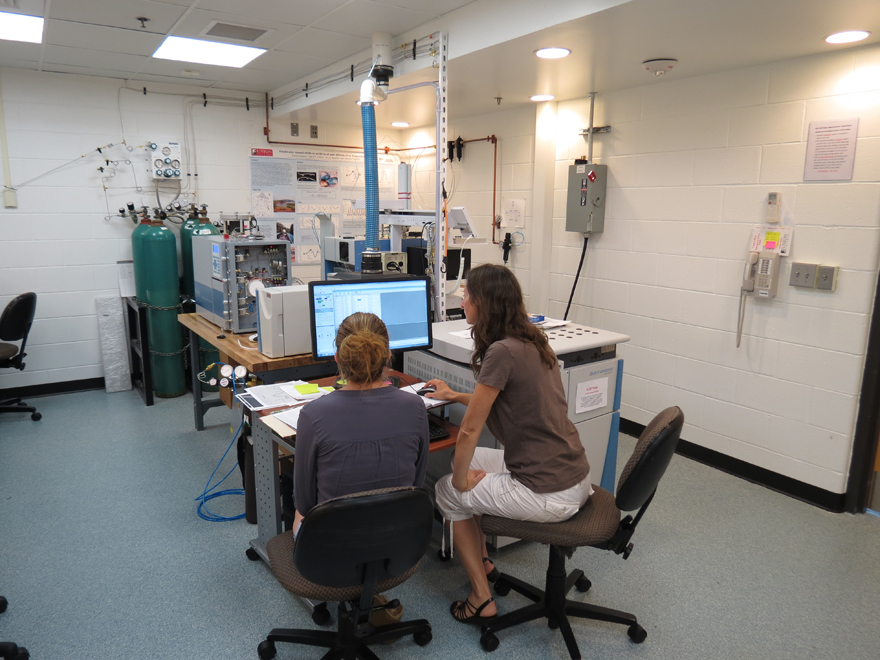 The Delta V Advantage, ConfloIV, Gas Bench II, TC/EA, & Costech EA (Funded by NSF-MRI award #1229258; installed March 2013).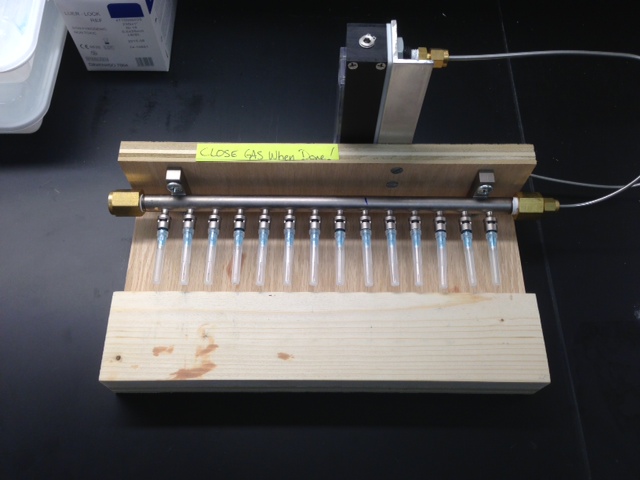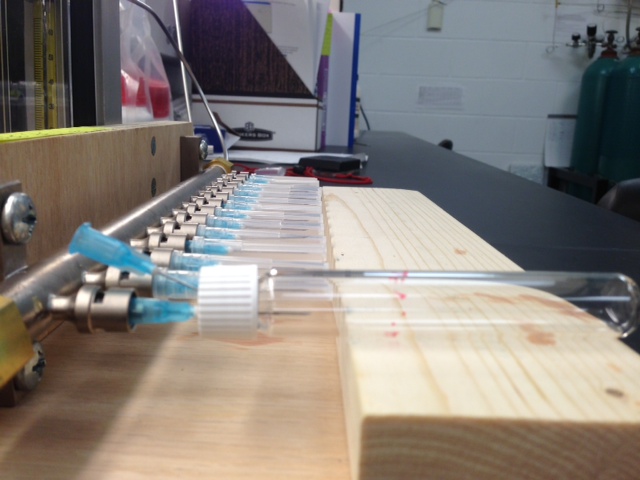 Sample flushing manifold (learn more). Carbonate is added to the bottom of a vial, then a drop of acid is added to the neck of the vial, it's capped and placed on the manifold with a syringe needle from the manifold inserted fully with 100 mL/min He flow and an exit needed partially inserted. When the vial is removed, the exit needle is removed first preventing any air from entering the vial. Vials are kept horizonal until placed in the heating block at 70°C. They equilibrate for at least 3 hours and are then ready for analysis.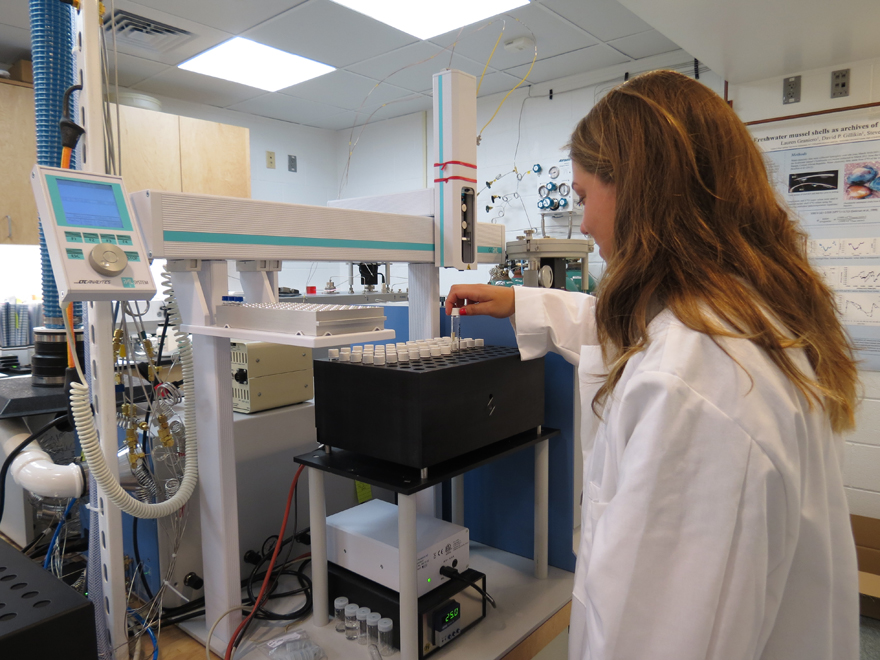 A Union undergraduate student loading the Gas Bench II with African freshwater bivalve shell samples.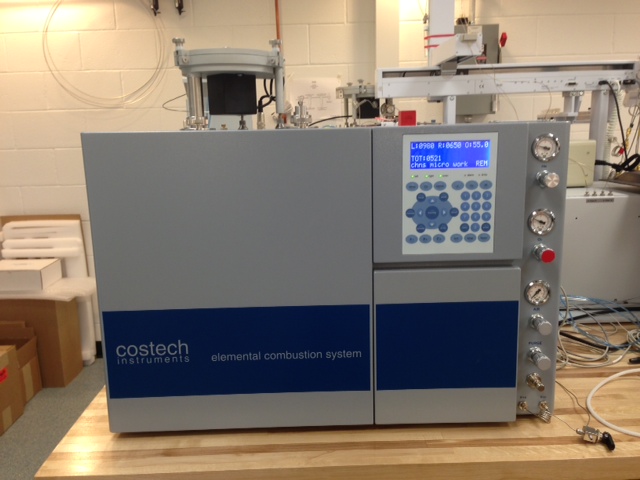 The Costech EA has been running well and we have analyzed various
samples including animal tissues, sediments, plants, and cellulose extracted from tree rings.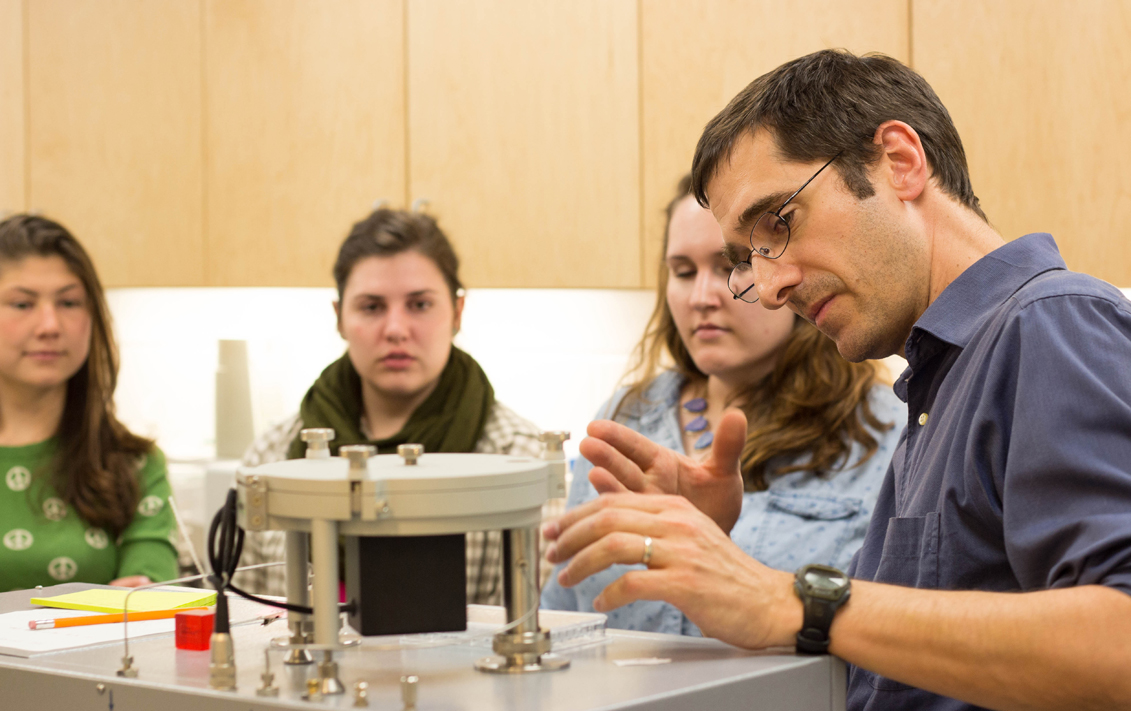 Professor Gillikin teaching the fundamentals of the EA to a visiting class from Vassar College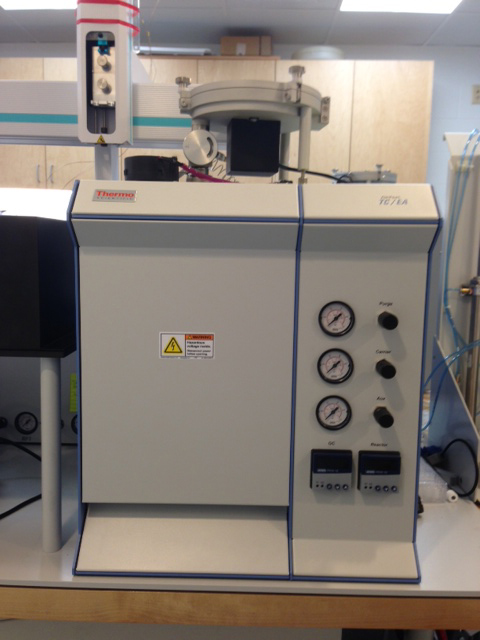 The TCEA is running very well, with δ18O in cellulose having an uncertainty better than ±0.15‰.
We also use this for analyzing δD in waters.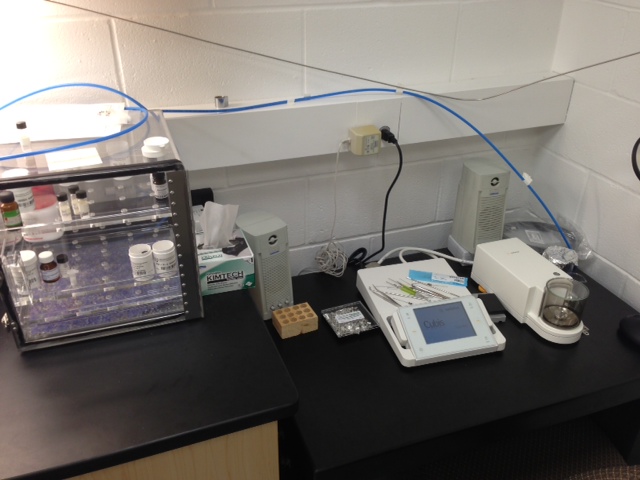 The 6-digit microbalance
Some shots of PI Gillikin's other lab equipment: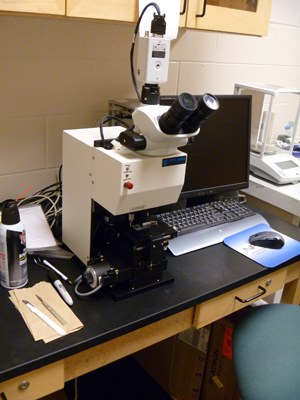 New Wave Micromill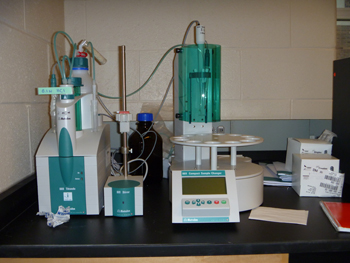 MetrOhm Titrando autotitrator and compact sample changer for automated total alkalinity determinations
funded by the Research Corporation for Science Advancement .
return to homepage
Contact Information

David P. Gillikin, Ph.D.
Professor of Geology
Department of Geology
Union College
807 Union St
Schenectady, NY 12308

phone: 518-388-6679
email: gillikid@union.edu