Dr David P Gillikin (home)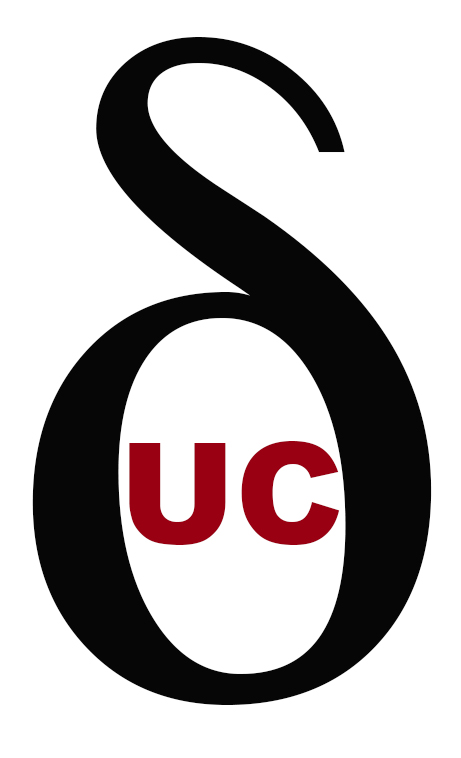 Union College Stable Isotope Mass Spectrometer Lab
At Union College we use a custom manifold to prep our Gas Bench samples. We can prepare 14 samples in 10 minutes.
We got the idea for the manifold from Sam Wainright (who got it from Gilles St. Jean). The whole system cost about $300. Details follow: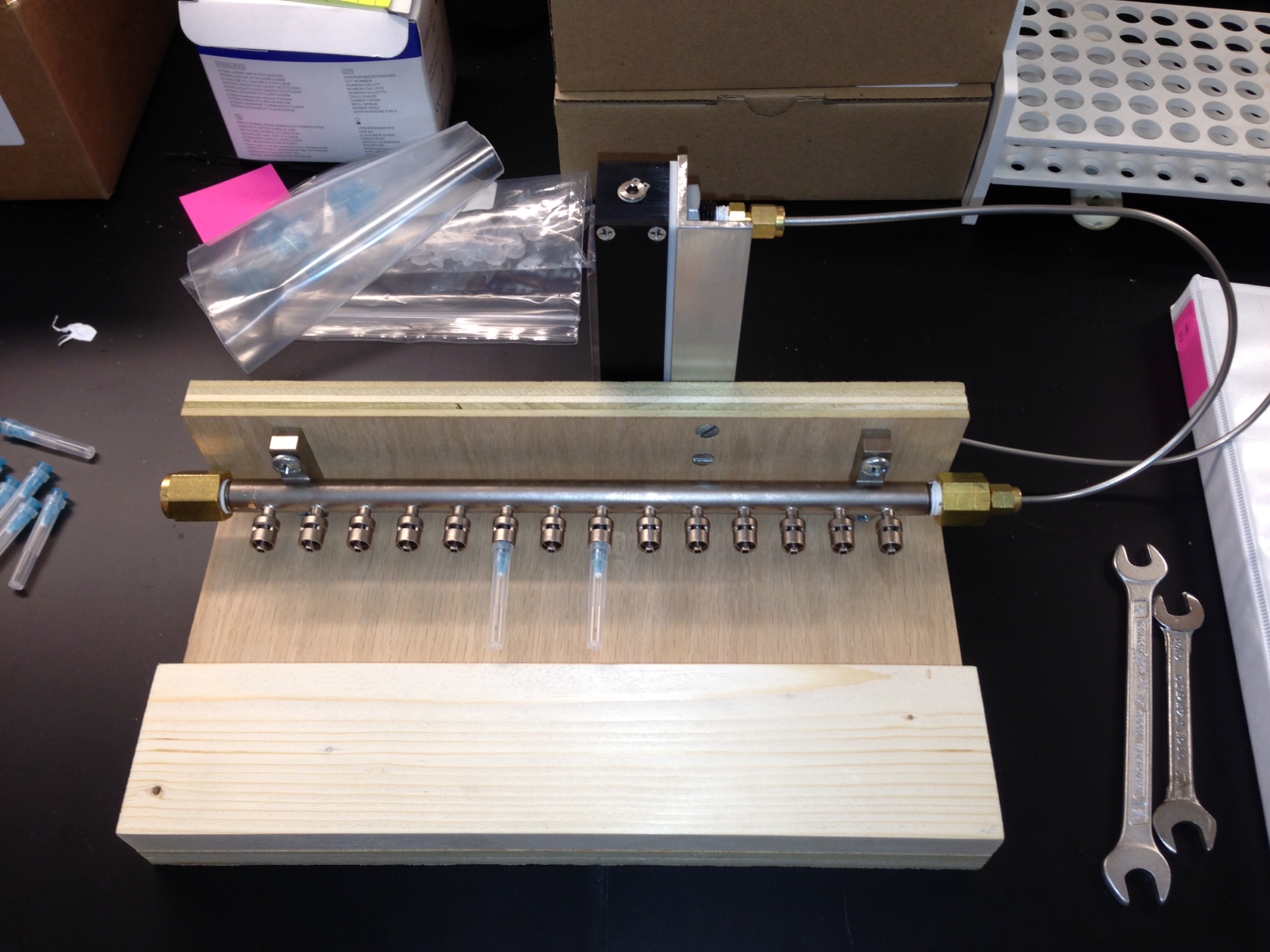 The manifold itself is from S4J Manufacturing and can be found here: S4J manifold
The flow controller is from Cole Palmer and can be found here: Cole Palmer catalog Nr S-03216-06
They are connected together with 1/8 inch stainless steel tubing and swagelok fittings.
There is a brass plug at the downstream end of the manifold, one tubing fitting at the input end of the
manifold, and two tubing fittings on the flow meter. Once you construct it you can add the needles and
exetainers without flush needles (see below) and leak check the manifold.
To analyze carbonates, we add the sample to the bottom of the exetainer,
then when ready to prepare for analysis we add about 40 uL of acid (using a pipette) to the
neck of the exetainer while holding the vial horizonal (we analyze 80 ug of carbonate,
so you may need more acid if analyzing larger masses). Then screw the cap on and push it on the
needle on the manifold, then add the vent needle (these are 23 gauge needles). It's important
that the vials stay horizontal to keep the acid from the carbonate during flushing. After we
flush at ~100 mL/min for 10 minutes, we add it to the heated block - the acid runs down the side
of the vial and reacts with the carbonate at the bottom. See images below.
To analyze DIC, we add about 100 uL of acid to the bottom of the exetainer, cap it, flush it as above,
then inject our sample through the septa. After the samples sit for 24 hours, we analyze.
The system could also be set up for d18O in waters simply by plumbing your mixed He & CO2 line
to the manifold - maybe with a three-way valve for easy switching. It would probably be eaiser to add the
water first, then angle the manifold to keep the water at the bottom of the vial during flushing.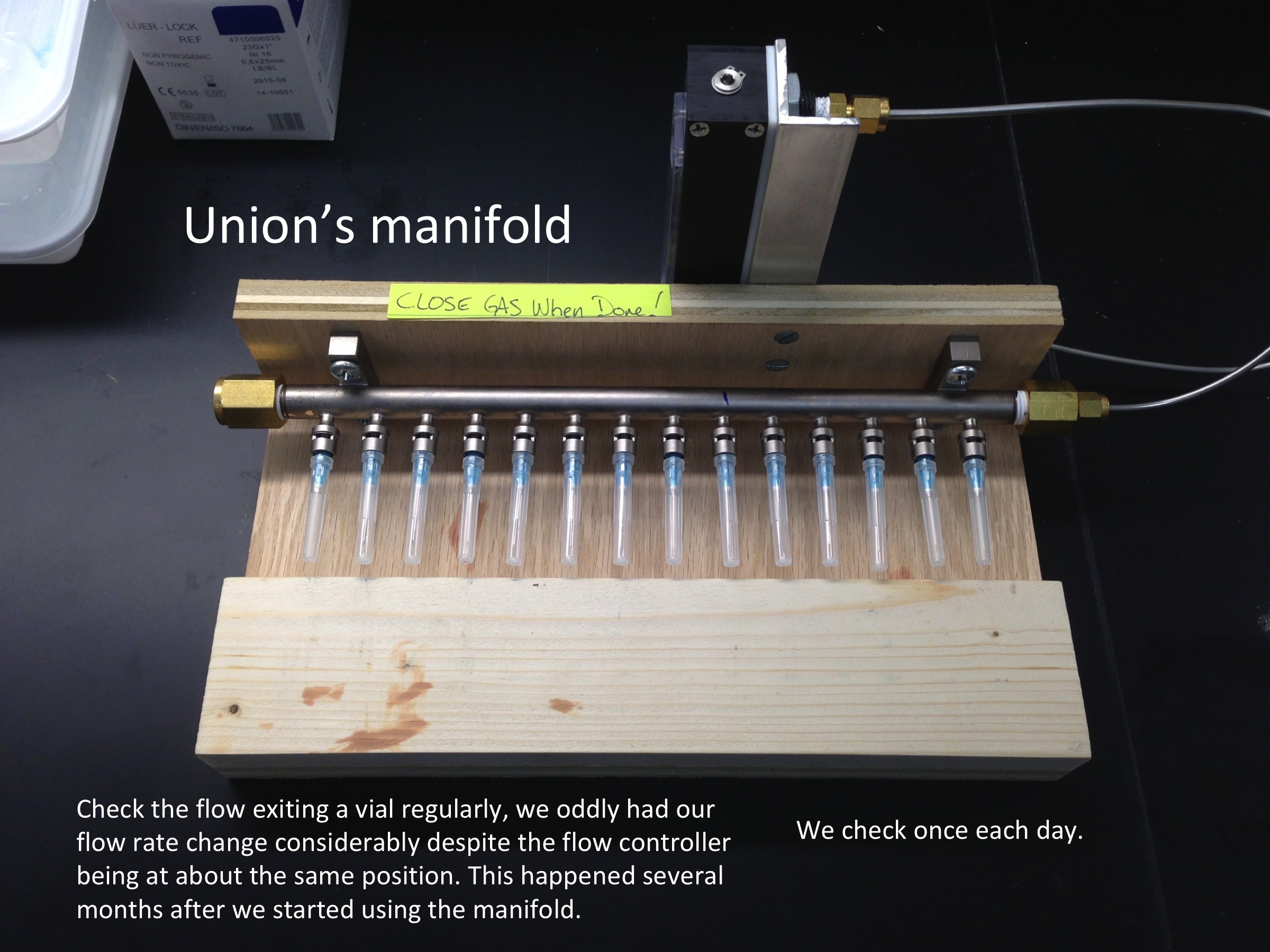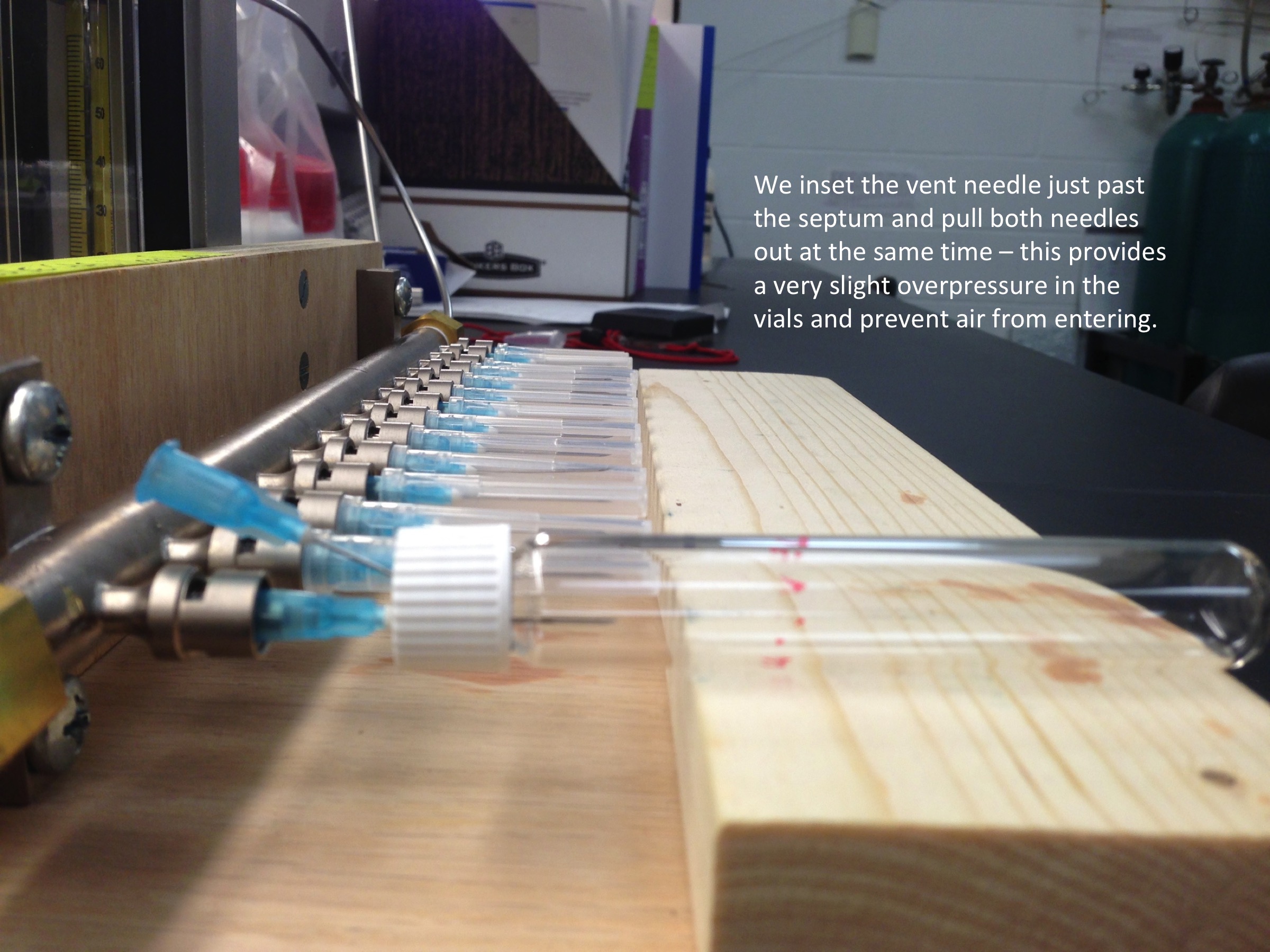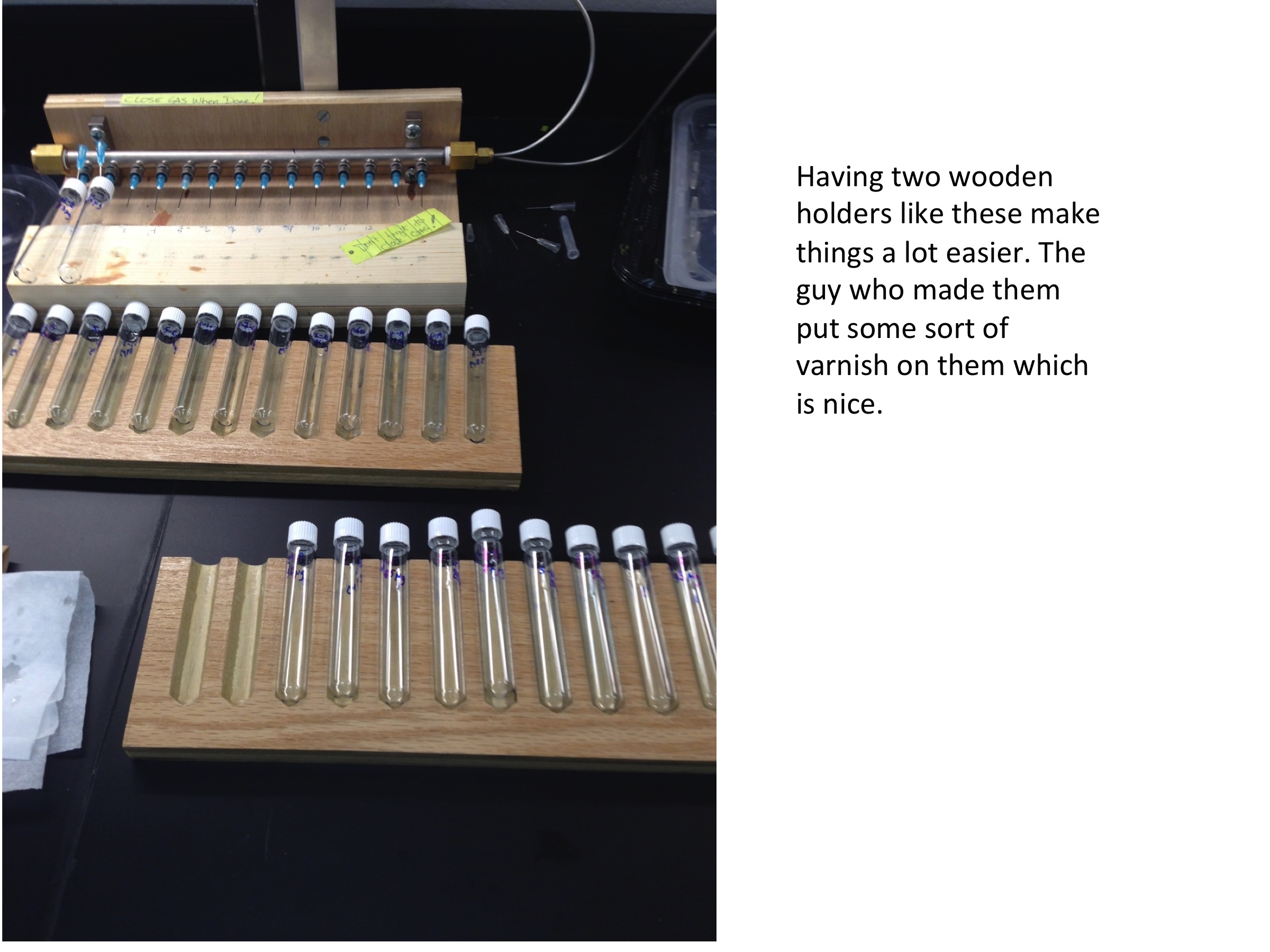 Contact Information
David P. Gillikin, Ph.D.
Professor of Geology
Department of Geology
Union College
807 Union St
Schenectady, NY 12308
phone: 518-388-6679
email: gillikid@union.edu