Here's a few pictures from our 2018 trip to Isle au Haut. We stayed at the Keeper's House for three nights. Our first full day was generally foggy. I did a trip all the way around the island, stpping off for small hikes at places like Boom Beach and Eban Head. Lots of hills. Totally exhausted myself, but I'm glad I did it once again.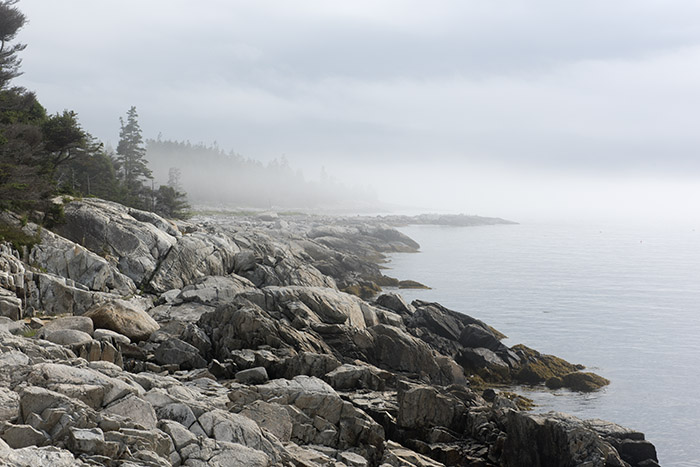 Viuew South-West from the lighthouse, a bit foggy down there.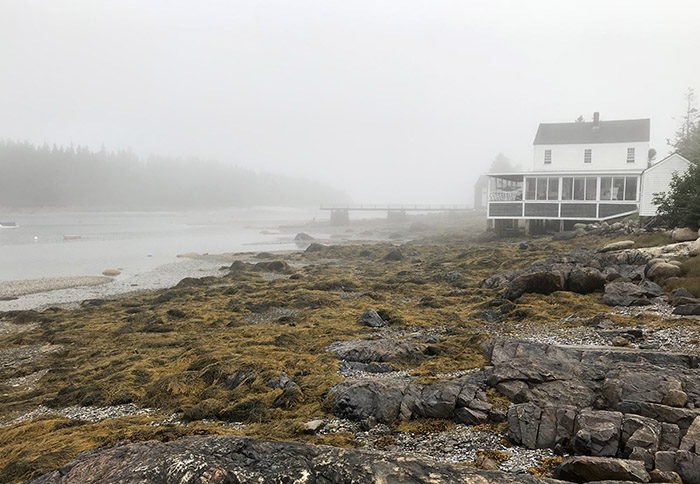 The Thorofare, low tide. The sea is under that house at high tide.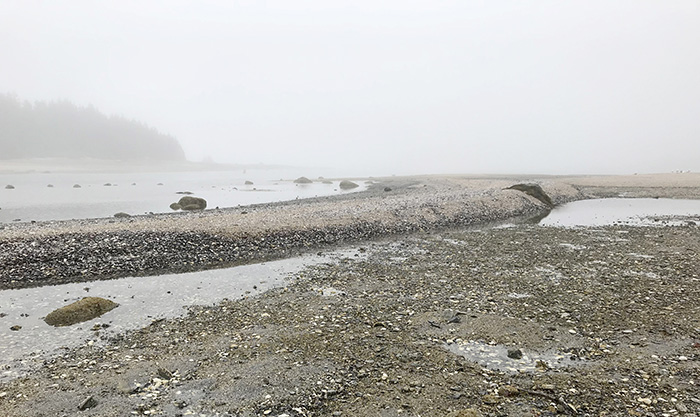 Thorofare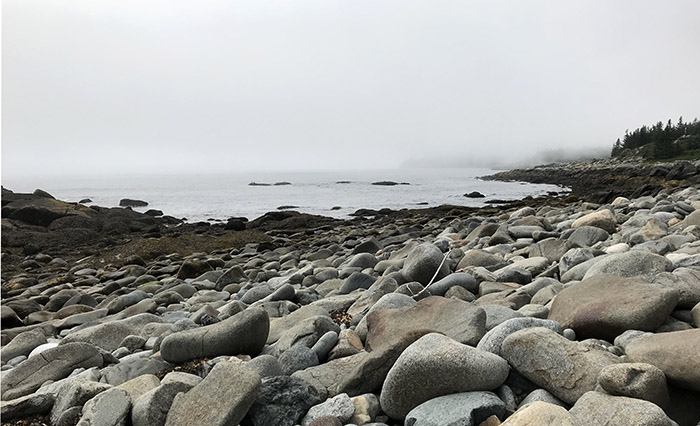 Boom Beach, one of my favorite places on the island.

Head Harbor. Much fog down there.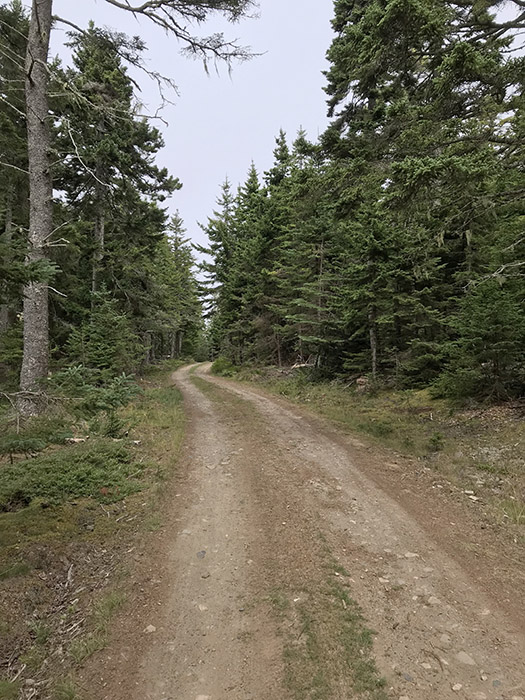 Part of the road around the island, about 11 miles. More than half is unpaved.
Lots of hills. Don't be afraid to walk up these hills, especially for an old guy like me.
It's not called Isle au Haut for nothing!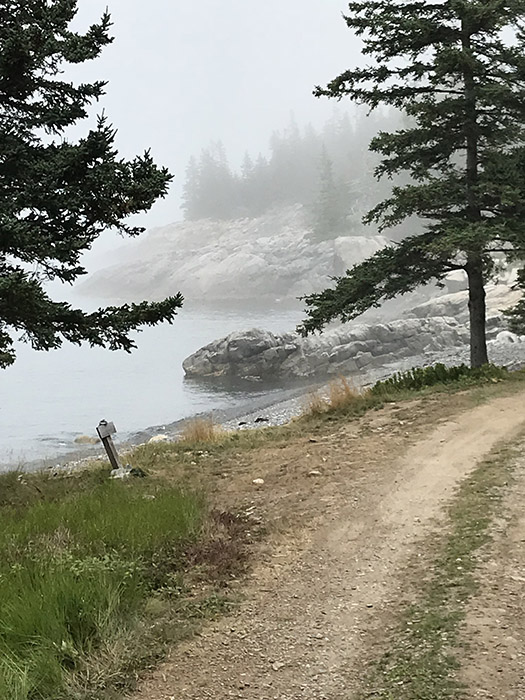 The road around the island comes close to the beach at Shark Point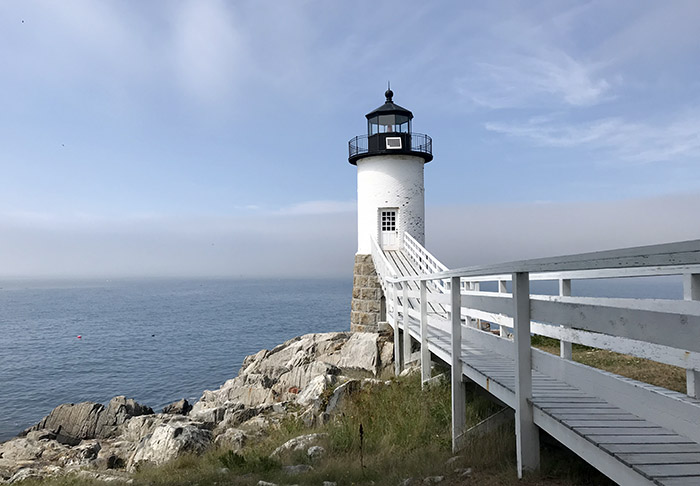 The lighthouse. Can't see Kimball Island, too much fog!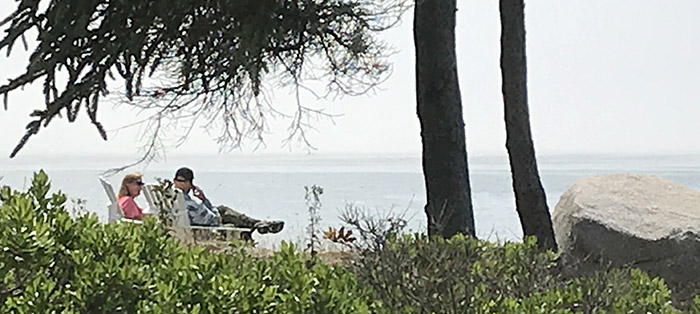 At the lighthouse, places to sit and enjoy the view. Sometimes a bit buggy!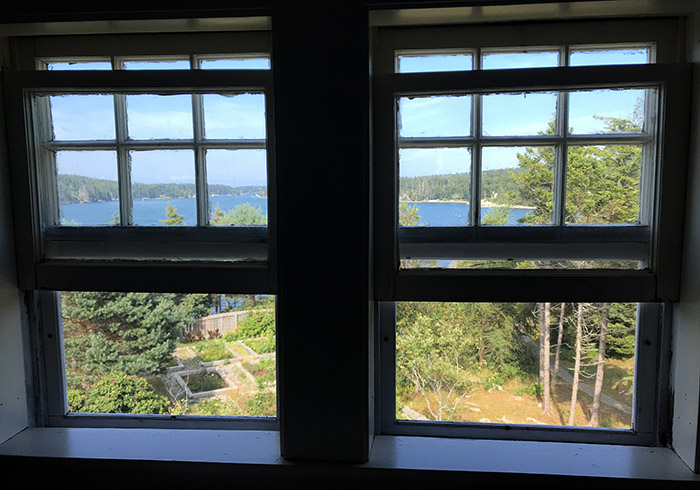 View from our room, The Garrett, under the roof, propably a finished attic.
A pleasant room, but on the third floor (stairs to climb).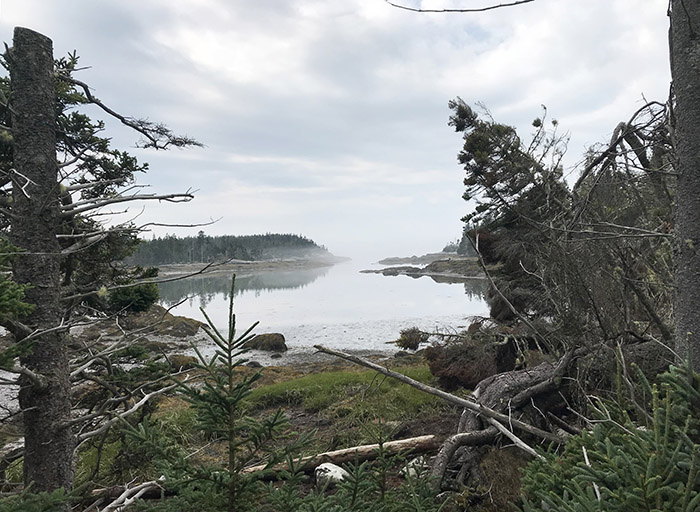 A small bay called Seal Trap. Probably adapted from the French.
Nobody traps seals there.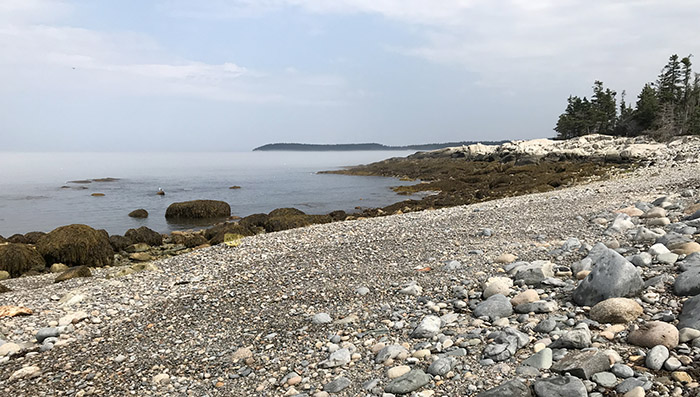 Trial Point
Ten minutes on the bike, then about an hour to the point on a nice trail.

The "beach" at Trial Point.
There are some truly sandy beaches on the island.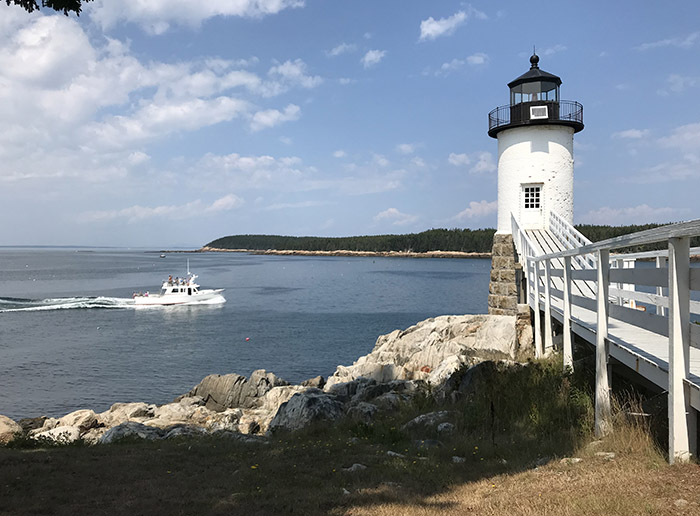 The Otter passes the lighthouse on the way back from Duck Harbor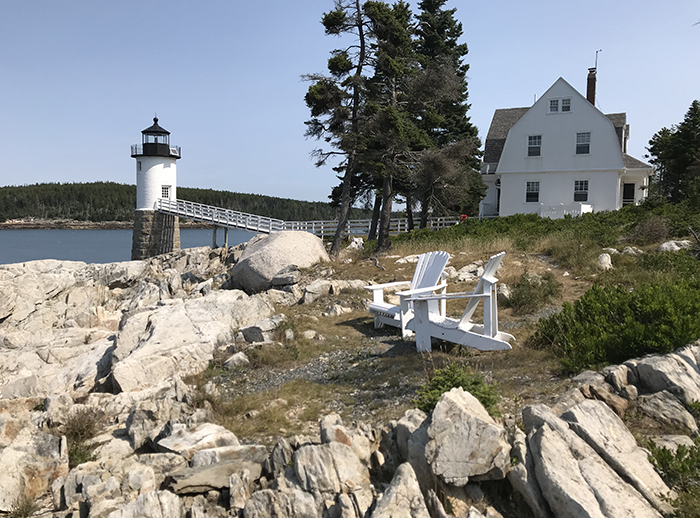 The house.
First floor: living room, dinning room, kitchen
Second floor: three bedrooms and a bathroom
Third floor: one bedroom and a bathroon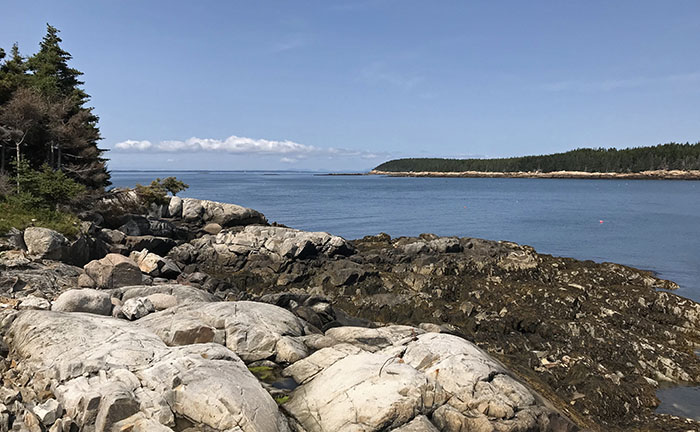 View to the West. Kimball Island across the channel.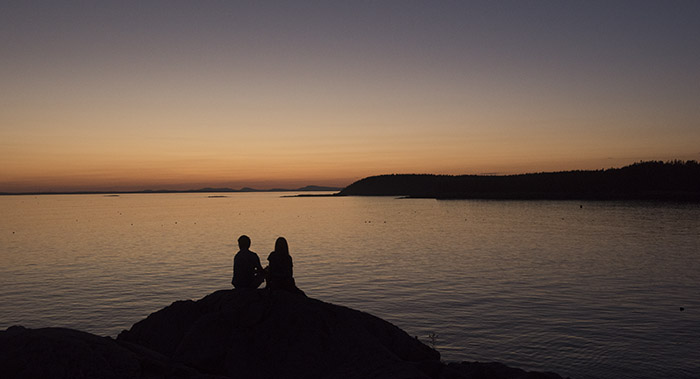 Sunset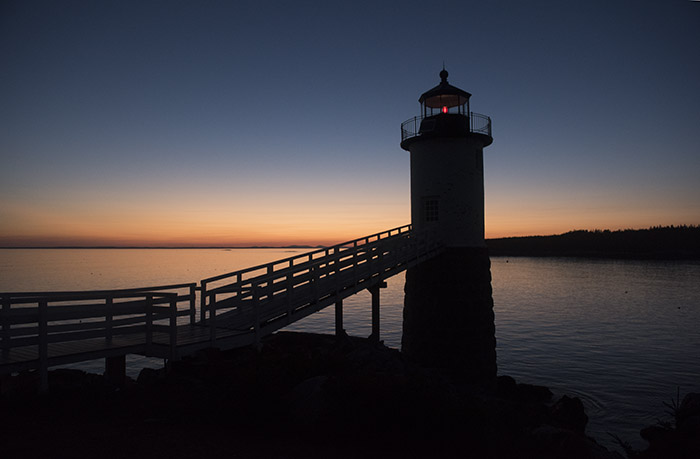 Sunset behind the lighthouse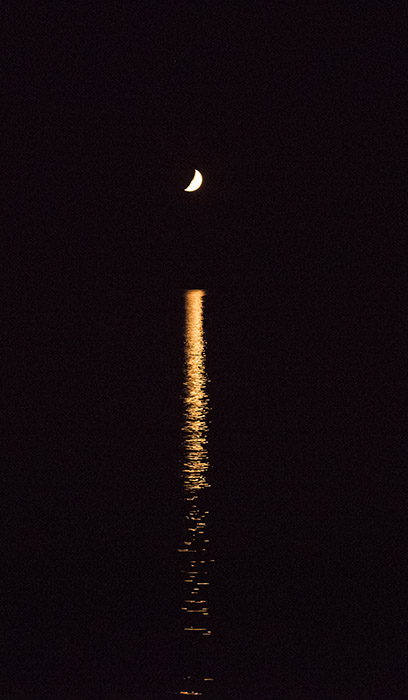 Eleven o'clock or so, moonset.
I canme out in my pajamas to take this.