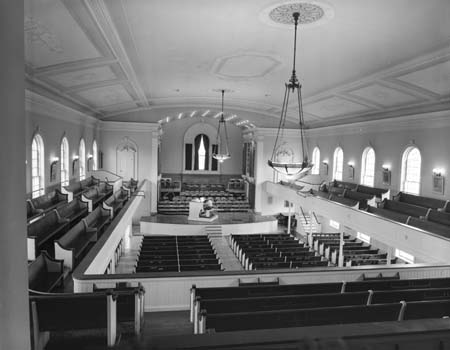 Sometime quite a few years ago the college offered a short summer course on website design. At that time they were promoting the "Frontpage" software. So I sat in on that course, and that got me going.
The first effort was, of course, my own website. That's where you are right now. I'm not using Frontpage any more, but have started using Dreamweaver, even though I'm not comfortable with all of the CSS stuff yet. But I'm working on it.
The next thing I took on was the physics department website. After retirement, I volunteered to keep doing it, but since I was not around the department nearly as much as previously, it became clear that someone else had to do it. Jay did it for a while, and others, and even Mike. I have nothing to do with it now, but you will find a link to my website under the faculty listings.
My church, St. Stephen's Episcopal Church, was getting into the internet scene, and I volunteered to take that job over more than ten years ago. I have put many of my own photographs there.
I have given up doing the Albany Via Media website. That website is no longer functional.
The most recent undertaking was for the Schenectady Inner city Ministry. They do lots of good things for Schenectady. I do not do this site any more; someone from the Gazette now does it.
That's about it for the moment, unless somebody else doing some good work needs a little help!
CCJ
October 17, 2009