Two visits to Santononi
Newcomb, N.Y., just off route 28N
About two hours from my house.
First, 2015, by bicycle; Second trip, 2017, horse & wagon.
You can walk in, ride your bike in, or take the wagon. It's about five miles, mostly uphill on the way in. You can ski or snoeshoe in during the winter months. There are special events and weekends. You can camp there. The wagon (summer only) costs you $25 unless you're a senion citizen, like me. Then it free. Very pretty place; call ahead to reserve your space on the wagon. Bring your kayak. There are some kayaks and canoes available in the boathouse, but bring your own.
A very interesting trip. A very pretty lake.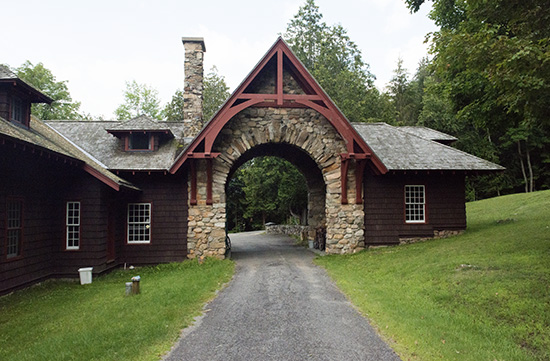 Gate House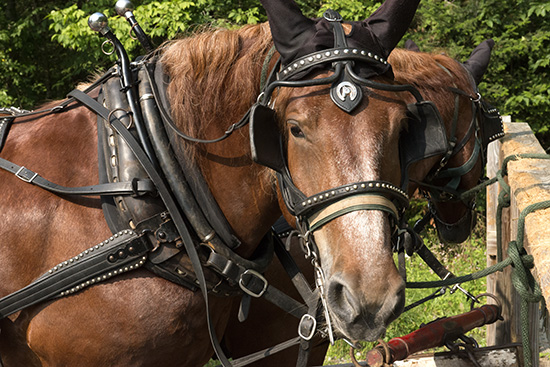 Two horsepower; enough!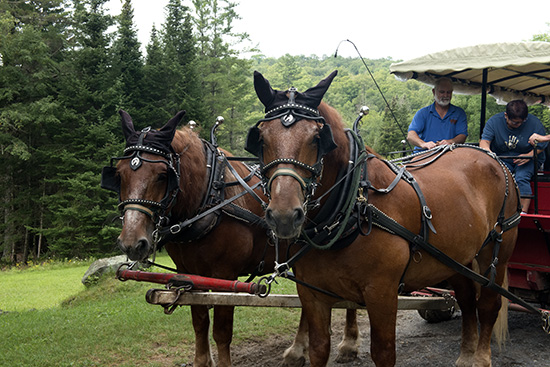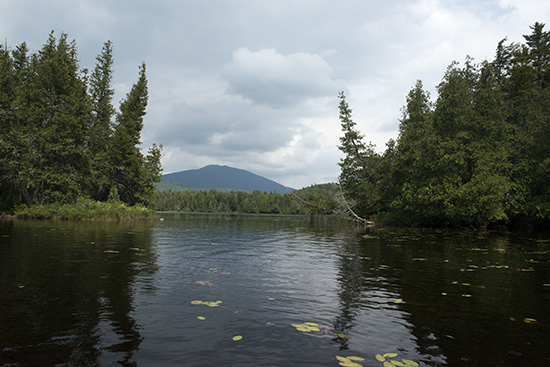 Baldwin Mt. from Newcomb Lake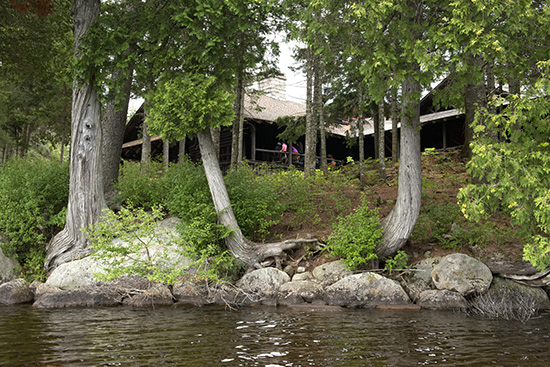 Main lodge from the lake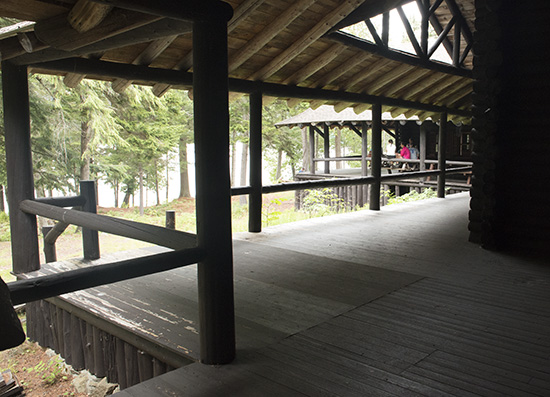 Porches on the lodge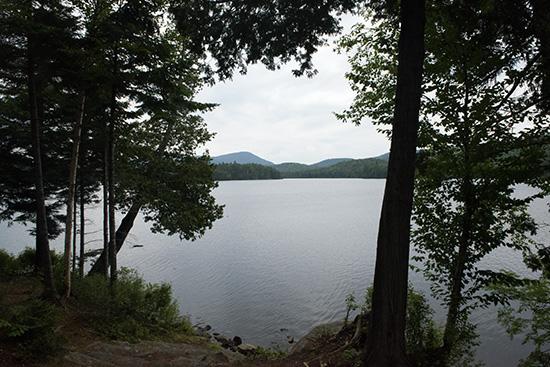 Lake Newcomb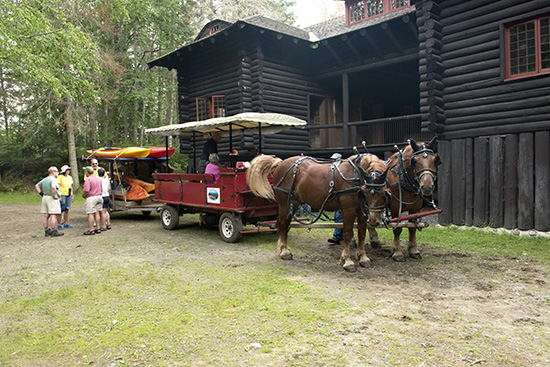 Loading up, ready to return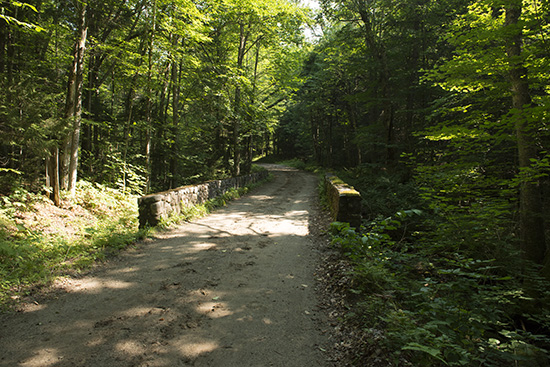 The road, one of the bridges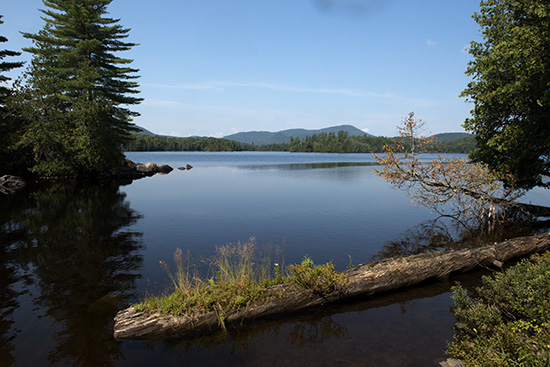 Lake Newcomb, from the boathouse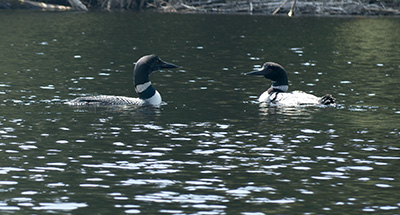 Some friendly loons